We need your input, check out the options then let us know what you think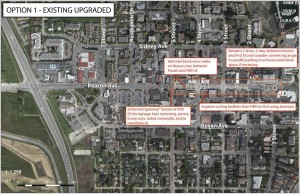 Option 1 – Improvements to current one-way design.  Only the "sharrows" are being implemented.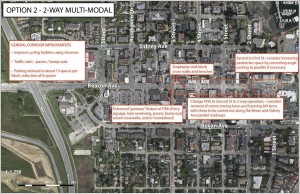 Option 2 – 2-Way Multi Modal design.  Essentially returning Beacon Ave to two-way car traffic with no changes to the pedestrian areas.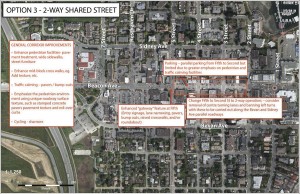 Option 3 – 2-Way Shared Street. A small glimpse to the future of what Beacon Ave would be best designed for.  Shared Streets is internationally recognized as the best design for people to move through, regardless of the mode of travel – on foot, by bike, on a scooter or by car.  This is a concept that looks at a street from the best perspective of the people involved, not just an automobile-centric view.
Urban Systems Options PDF – Download